Last week it saw the announcement of the Panasonic GH6. Set to be the flagship camera for the Lumix GH Series, it is to be release later this year. Like with most new cameras, there are already a lot of rumours about features and specs flying around, making it hard to know what to believe. Below we have compiled a list with all confirmed facts we know for definite about the new Lumix GH6.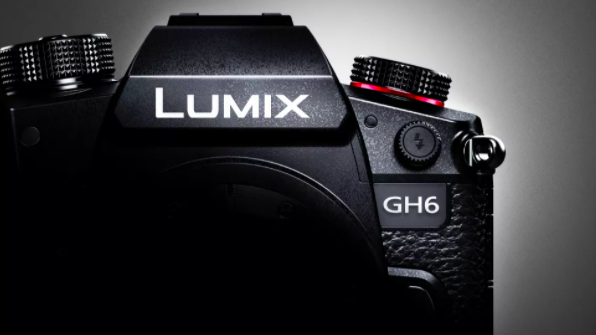 PANASONIC GH6 PRICE & RELEASE
The GH6 is still in development and set to launch end of 2021, with more information about release dates to come very soon. During Panasonic's announcement they estimated the price to be around $2500 (£1770) making it slightly more expensive than the GH5 Mark II (£1499) but promising to be a more significant upgrade for your money.
PANASONIC GH6 FEATURES & SPECS
The new Panasonic camera will be equipped with a new high-speed sensor and a newly developed Venus engine image processor offering 4:2:2 10-bit Cinema 4K*1/60p recording capability promising unlimited recording time (depending on battery and media used.)
It will also feature 10-bit 4K 120p High Frame Rate (HFR) and Variable Frame Rate (VFR) recording for high-resolution slow/quick motion video. In addition, the GH6 will record 5.7K 60p video, taking full advantage of its newly developed sensor.
Accommodating a wide variety of recording modes and shooting assist functions, the LUMIX GH6 will deliver next-generation video performance built to satisfy a wide variety of creative requirements.
PANASONIC GH6 MICRO FOUR THIRD LENSES
In addition to the GH6, a new interchangeable lens will be added to expand the G Series line-up: the LEICA DG 25-50mm F1.7 is also under development, further reinforcing Panasonic's commitment to Micro Four Thirds.
Following the introduction of the LEICA DG VARIO-SUMMILUX 10-25mm F1.7 ASPH (H-X1025) in 2019, creators will soon be able to shoot 10 to 50mm – 20mm to 100mm in 35mm equivalent – with a F1.7 range, using LUMIX G Micro Four Thirds lenses.
We will be posting further news on the new GH6 in the next few weeks, so make sure to follow our blog or sign up to our newsletter for the latest updates.
Panasonic have also announced the release of the Lumix GH5 Mark II, details of which you can see below.